Costume Guide of The Public Enemies John Dillinger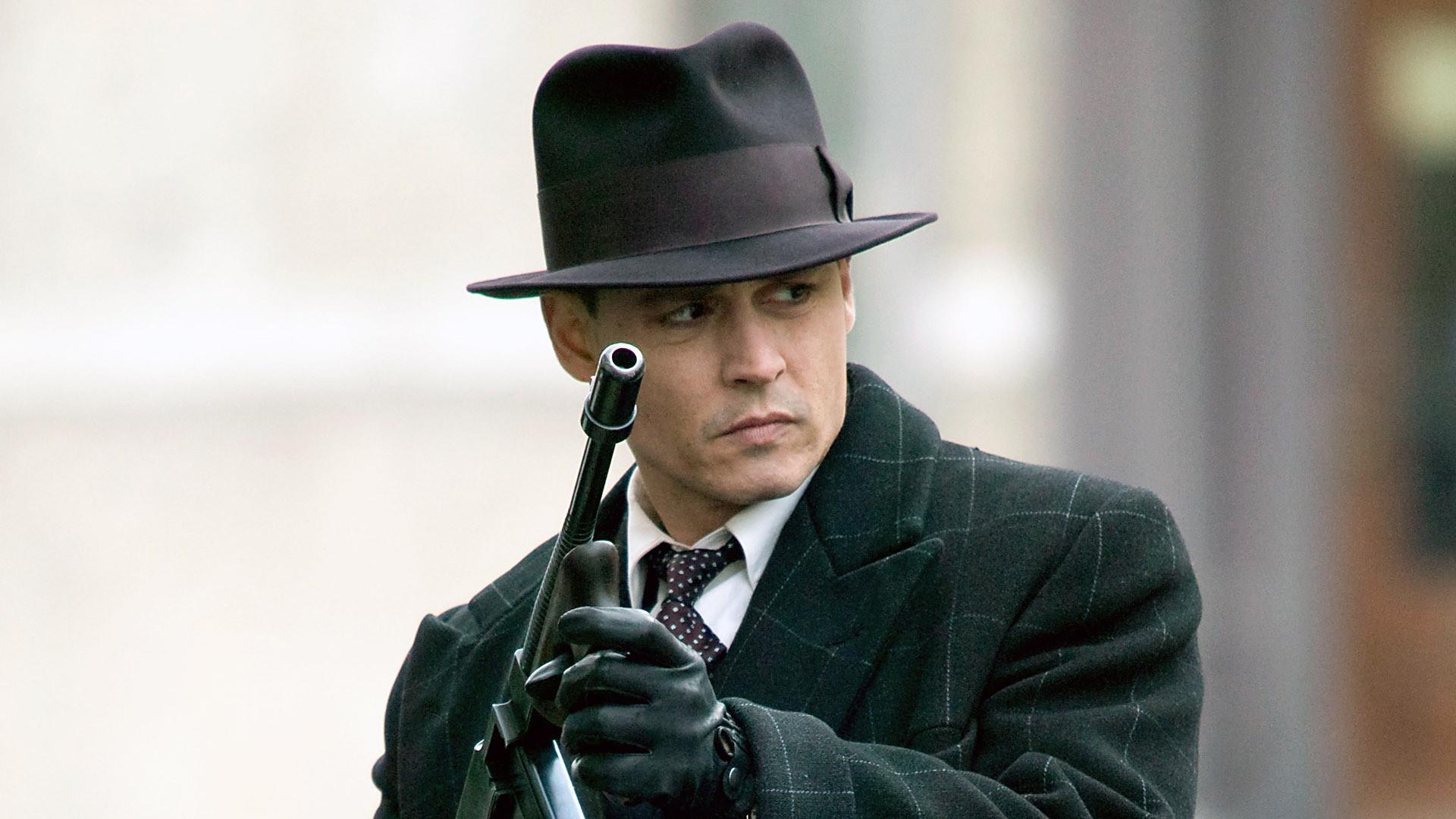 Would you like to meet a notorious gangster who looks gentleman by appearance? Surely, we are talking about the major character of the biographical crime drama film Public Enemy,John Dilinger who is not only a bank robber but also a gangster who leads a group known as Dillinger Gang in the Great Depression. In the film,the character John Dillinger is portrayed by Johnny Depp who wore classy and snappy costume and looked handsome as always. If you are a huge fan of Johnny Depp being John Dillinger,you should wear his elegant costume that is ready to shop at our store at a very economical price,make a quick visit to our store to make you avail of our high-quality,fine stitching because we care for our customers. Below we guide you how you can dress like John Dillinger at Halloween,Comic Con or in different ways on different occasions,let's read about it.
If you want to take on a dignified look and dress royally,for this purpose we suggest you wear this Johnny Depp Coat that will provide you with an elegant look and complete your John Dillinger Costume. The checkered coat will enhance your personality through its green color in winter. Whether you wear this coat with complete cosplay or with other apparels at Christmas and New Year events,casually in winter to stay warm. The Johnny Depp Coat is projected by wool blend,viscose lining inside,lapel style collar,full-length sleeves with folded cuffs,button down closure.
We recommend you wear this Navy Pinstripe Suit under your Johnny Depp Coat to attain the perfect appearance of John Dillinger. The suit is designed smartly to provide you with the royal look and complete your John Dillinger Costume. The exclusively posh suit will raise the standard of your way of clothing whenever you wear it at Christmas prayer,marriages,during official hours,business hours. The John Dillinger Navy Pinstripe Suit is projected by rayon and polyester,and includes a jacket with a notch lapel, flap pockets, and flat front pants.
Fedora is an unseasonal part of your outfit,you can wear it in all seasons to get a classy look but here we introduce this Black Fedora to complete your John Dillinger Costume. You need to shop this black wide brim fedora to wear with your cosplay or you can also wear it with your other apparels at Christmas,marriages,official events,with informal clothes while hiking,trips,picnics.
We present you these shoulder holsters to wear with your John Dillinger Costume and take on the perfect appearance of a gangster, the holster is easy and comfortable to wear,the holster is ageless and projected by leather. You can also shop this holster for role play or stage performance.
If you are dressing like a gangster John Dillinger,then this Tommy Gun is a necessary item to shop to complete your John Dillinger Costume. Moreover,you can shop this playful gun for your kids as a Christmas and New Year gift. The Tommy Gun is projected by plastic and has a sound and light effect that can make your kids cheerful.
Lastly, we introduce you to these black gloves, the most wearing item in winter but here these smart gloves will complete your John Dillinger Costume and give you the perfect gentleman look whenever you wear them with your Johnny Depp Coat in winter. You can also wear them while riding a bike,hiking,skiing,trips. The John Dillinger Gloves are projected by faux leather,wool lining inside,button tab design,touchscreen feature.